Project description (English)
To ensure the sustainability of biodiversity and ecosystem services in fragmented landscapes, current conservation plans increasingly focus on protecting connected habitat networks. Habitat connectivity assessments quantify the extent to which a habitat network is connected, based on the spatial arrangement of habitat patches and dispersal corridors, in relation to the dispersal capacities of the species that use these networks. In the St. Lawrence Lowlands, natural areas have largely been converted to agricultural and urban areas resulting in many small patches that now make up just 30% of the Lowlands. This report identifies conservation priorities among the remaining natural areas in the Lowlands based on the habitat quality and connectivity of a set of focal species: northern short-tailed shrew, American marten, red-backed salamander, wood frog, and black bear.
Project description (French)
Pour assurer la pérennité de la biodiversité et des services écosystémiques des paysages fragmentés, les plans de conservation actuels se concentrent de plus en plus sur la protection des réseaux d'habitats.Les analyses de connectivité des habitats quantifient à quel point un réseau d'habitat est connecté, selon l'arrangement dans l'espace des parcelles d'habitat et des corridors de dispersion, et en fonction des capacités de dispersion des espèces qui font usage de ces réseaux. Dans les Basses-Terres du Saint-Laurent, les zones naturelles terrestres ont été largement converties en terre agricoles et en zones urbaines. Ce rapport identifie les priorités de conservation parmi les zones naturelles encore existantes dans les Basses-Terres selon des critères de qualité et de connectivité des habitats pour un ensemble d'espèces-cibles : la grande musaraigne, la martre d'Amérique, la salamandre rayée, la grenouille des bois, et l'ours noir.
Main contact organization for the project
Ministère de l'Environnement et de la Lutte contre les changements climatiques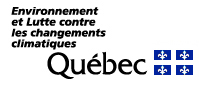 Partner organization(s)
McGill University

Quebec Centre for Biodiversity Science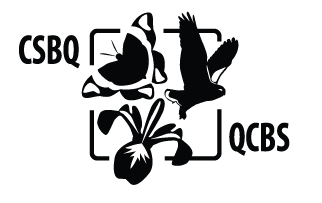 Part of larger network(s)
Project status
Underway
Date of completion
2022-07-31
Primary ecosystem focus
Forested
Agricultural
Connectivity action
Corridors network design
Core priority area designation
Research (Modelling)
Standard keywords
Corridors
Taxonomic Coverage
Amphibians
Mammals
Geographical coverage Jurisdiction(s)
Quebec
Capitale-Nationale, Chaudière-Appalaches, Lanaudière, Laurentides, Laval, Mauricie, Montréal, Montérégie, Outaouais
Location name
Basses-terres du Saint-Laurent
Reports, publications or pictures