Project description (English)
This document presents the results of a pilot project to study aquatic connectivity in the Yamaska River watershed using a target species, the white sucker. The research work was carried out by McGill University and will serve as the basis for the development of a methodology for the analysis of aquatic connectivity on a larger scale in southern Quebec. This project was carried out in collaboration with the Ministère des Forêts, de la Faune et des Parcs, the Ministère des Transports and Environment and Climate Change Canada, as part of the St. Lawrence Action Plan.
Project description (French)
Ce document présente les résultats d'un projet pilote d'étude de la connectivité aquatique dans le bassin versant de la rivière Yamaska à partir d'une espèce-cible, le meunier noir. Les travaux de recherche ont été réalisés par l'Université McGill et serviront de base pour l'élaboration d'une méthodologie d'analyse de la connectivité aquatique à plus grande échelle dans le sud du Québec. Ce projet a été réalisé en collaboration avec le ministère des Forêts, de la Faune et des Parcs, le ministère des Transports et Environnement et Changement climatique Canada, dans le cadre du Plan d'action Saint-Laurent.
Main contact organization for the project
Ministère de l'Environnement et de la Lutte contre les changements climatiques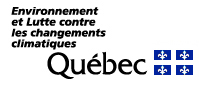 Partner organization(s)
McGill University

Ministère des Forêts, de la Faune et des Parcs

Part of larger network(s)
Project status
Underway
Primary ecosystem focus
Freshwater
Connectivity action
Research (Modelling)
Research (Evaluation of functional connectivity)
Taxonomic Coverage
Fish
Geographical coverage Jurisdiction(s)
Quebec
Reports, publications or pictures